In the News
Actor Luna Lauren Velez to Represent Samaritan Daytop Foundation at 2017 Cantor Fitzgerald Charity Day
Star of stage and screen, Luna Lauren Velez will join the traders at Cantor Fitzgerald on Charity Day, September 11, 2017, as a celebrity ambassador representing Samaritan Daytop Foundation, which supports the life-saving efforts of Samaritan Daytop Village – the New York City-based charity that offers a rich array of programs including treatment for substance abuse, innovative services for veterans, and programs for homeless individuals, women and children, seniors and families.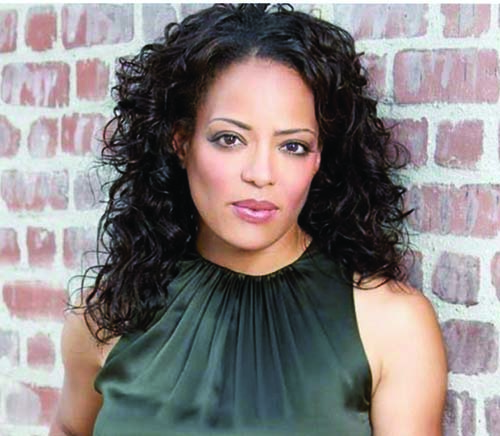 Each year, Cantor Fitzgerald and its affiliate, BGC Partners, in conjunction with the Cantor Fitzgerald Relief Fund, commemorate their 658 friends and colleagues and 61 Eurobrokers employees who perished on September 11, 2001 by distributing 100% of their global revenues on Charity Day to the Cantor Fitzgerald Relief Fund and dozens of charities around the world. The celebrity ambassadors come to the trading floor to conduct trades on the phone with clients.
Ms. Velez said, "Cantor Fitzgerald Charity Day gives us an opportunity to do something good, something inspiring, as we recall the tragedy of September 11 and honor the almost 3,000 souls who lost their lives that day. I am honored to represent Samaritan Daytop Foundation at this year's fundraiser. For more than 50 years, Samaritan Daytop has been a lifeline for New Yorkers who battle against insurmountable odds. Its services for veterans, senior citizens, homeless individuals, and those who struggle with addiction are saving lives every day. Now, more than ever, it is so important for each of us to rise up, get personally involved and support those in need."
Named among the Top 25 Most Powerful Women by People en Español, Ms. Velez recently starred and produced the indie movie Adrift (2016), playing a Long Island mother dealing with her son's chronic drug addiction and the devastation of America's heroin epidemic. She also played President Soraya Hargrove on ABC's hit drama HOW TO GET AWAY WITH MURDER. For seven seasons, Luna Velez starred as the sexy, ambitious, tough-as-nails Captain Maria Laguerta on Showtime's Emmy award-winning series DEXTER. Luna earned four Alma Award nominations and one win for 'Outstanding Actress in a Drama Series,' as well as nominations for four consecutive Screen Actors Guild Awards for 'Outstanding Performance by an Ensemble in a Drama Series' with the cast of DEXTER. Luna also starred in HBO's critically acclaimed show OZ, UGLY BETTY and FX's hit cop drama NEW YORK UNDERCOVER.
Her breakout role was a star-is-born turn in the film I LIKE IT LIKE THAT, which earned her an Independent Spirit Award nomination for 'Best Female Lead'. Other career highlights include working with Al Pacino in CITY HALL and Meryl Streep in the presentation of the play SEVEN FOR THE WOMEN in the World Conference. A pioneer for Latina and Afro-Latina actresses, Velez has broken down barriers and opened doors for some of today's biggest Latina TV stars. She also performed in the national touring company of Dreamgirls; understudied for actress Phylicia Rashad in the production of Into the Woods; and performed in Off-Broadway productions of Much Ado About Nothing. In 2006, she won the Best Supporting Actress Award at the Long Island International Film Expo for her performance in the feature film Serial and in 2010 she won the Rita Moreno HOLA Award for Excellence.
Since its inception, Charity Day has raised approximately $137 million globally. This is Samaritan Daytop's first year participating.
###
For more than 50 years, Samaritan Daytop Village has been improving the quality of life for New Yorkers facing adversity. We are nationally-recognized for our work in treatment for substance use disorder, specialized services for veterans, and services for homeless individuals and families. Our continuum of services includes health care, mental health care, addiction treatment, employment and training services, care coordination, and transitional and permanent housing assistance and services for seniors. Annually, Samaritan Village serves over 28,000 people at more than 50 facilities throughout New York City, Long Island and upstate New York, and we continue to grow. With our dedicated staff and partners in the community, we roll up our sleeves and find the Good within the people we serve.
The Samaritan Daytop Foundation raises funds needed to further the lifesaving and life-changing work of Samaritan Daytop Village.
At The Cantor Fitzgerald Relief Fund, our mission is to support victims of terrorism, emergencies and natural disasters. We provide direct financial assistance to hundreds of charities around the world, and we are proud to help raise awareness to small charities that have the potential to make big impacts. 100% of every dollar raised by the Cantor Fitzgerald Relief Fund goes to victims of terrorism, natural disasters and emergencies, direct service charities, and wounded members of our military.
Cantor Fitzgerald, a leading global financial services group at the forefront of financial and technological innovation has been a proven and resilient leader for over 65 years. Cantor Fitzgerald & Co. is a preeminent investment bank serving more than 7,000 institutional clients around the world, recognized for its strengths in fixed income and equity capital markets, investment banking, prime brokerage, and commercial real estate finance and for its global distribution platform. Cantor Fitzgerald & Co. is one of 23 primary dealers authorized to trade U.S. government securities with The Federal Reserve Bank of New York. For more information please visit www.cantor.com.