In the News
Eric D. Hadar Family Foundation Donates $410K to Samaritan Daytop
(October 25, 2017 - New York, NY) The Eric D. Hadar Family Foundation has donated $410,000 to Samaritan Daytop Foundation, it was announced today by Tino Hernandez, President and CEO of Samaritan Daytop Village. The generous gift will support Samaritan Daytop Village's innovative and lifesaving treatment services for some of New York's most vulnerable citizens.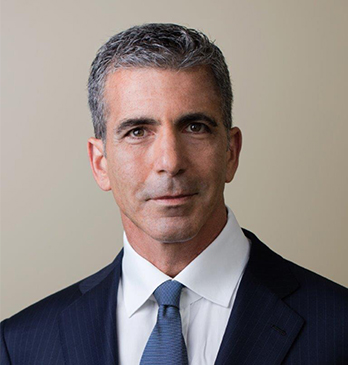 Samaritan Daytop Village provides comprehensive health and human services to over 30,000 people each year through a network of more than 50 facilities located throughout New York City, Long Island and upstate New York. The organization provides a rich array of services including substance abuse treatment, mental health and primary health care, specialized programs for military veterans, vocational and employment services, shelter and transitional housing, and services for seniors. The Samaritan Daytop Foundation raises funds needed to further the work of Samaritan Daytop Village.
Hernandez said, "Samaritan Daytop Village is deeply indebted to The Eric D. Hadar Family Foundation for all it has done to help advance our mission of fighting substance abuse disorder with the promise of treatment and recovery."
Founded in 2015 by Eric Hadar, who serves as Chairman and CEO of Allied Partners, a real estate investment, development and property management firm headquartered in New York, The Eric D. Hadar Family Foundation is dedicated to funding institutions at the forefront of research in the field of substance abuse treatment and prevention, as well as funding organizations committed to supporting individuals in recovery and their families through job training, housing and other ongoing support services. Hadar has also been a dedicated Board Member and Trustee of Samaritan Daytop Foundation since 2015. Before the two agencies merged, he was a member of Daytop Village's Board.
Hernandez continued, "Eric's commitment goes far deeper than his generous philanthropy alone. His deep compassion for those struggling with problems like substance abuse, homelessness and mental health disorders is unparalleled. We are proud to call him a friend and colleague."
###
For more than 50 years, Samaritan Daytop Village has been improving the quality of life for New Yorkers facing adversity. We are nationally-recognized for our work in treatment for substance use disorder, specialized services for veterans, and services for homeless individuals and families. Our continuum of services includes health care, mental health care, addiction treatment, employment and training services, care coordination, and transitional and permanent housing assistance and services for seniors. Annually, Samaritan Village serves over 28,000 people at more than 50 facilities throughout New York City, Long Island and upstate New York, and we continue to grow. With our dedicated staff and partners in the community, we roll up our sleeves and find the Good within the people we serve.