In the News
Samaritan Daytop Foundation Unveils $1 Million Matching Challenge at Third Annual WHERE GOOD LIVES Gala
(October 18, 2018 - New York, NY) Samaritan Daytop Foundation hosted its third annual "WHERE GOOD LIVES™ Gala" on October 10th to support Samaritan Daytop Village, one of New York's largest health and human services non-profit organizations. More than 300 guests attended the event, emceed by NY1 Criminal Justice Reporter Dean Meminger.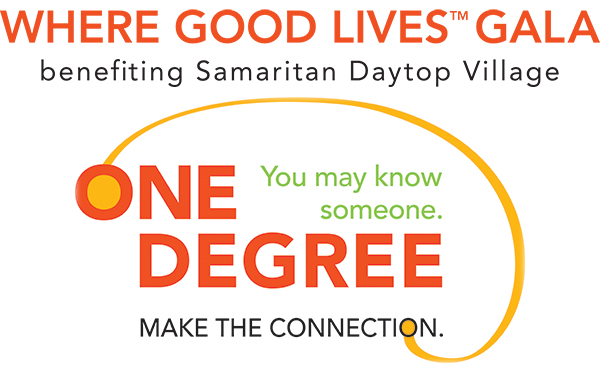 This year's gala marked the launch of Samaritan Daytop Foundation's new $1 Million Matching Challenge, a fundraising effort generously supported by the Eric D. Hadar Family Foundation. Mr. Hadar's Foundation pledged to match dollar-for-dollar up to $500,000 in donations to Samaritan Daytop Foundation. To date, the Matching Challenge has raised $934,000 in support of Samaritan Daytop Village's life-saving programs for people battling substance use disorder; veterans; homeless individuals and families; women with children; and seniors. The Eric D. Hadar Family Foundation is dedicated to funding institutions at the forefront of research in the field of substance use disorder and prevention, as well as funding organizations committed to supporting individuals in recovery and their families through job training, housing and ongoing support services.
"There has never been a more critical moment to support the work of Samaritan Daytop Village, which is saving the lives of thousands of New Yorkers through its innovative and compassionate programs. I could not be prouder to stand with this extraordinary organization," said Eric Hadar, board member of Samaritan Daytop Foundation and serves as Chairman and CEO of Allied Partners.
Samaritan Daytop Village's President and CEO Mitchell Netburn, said, "We are deeply grateful to Eric for his extraordinary service to the board of Samaritan Daytop Foundation. His generosity is saving countless lives and making a lasting impact on thousands of New Yorkers in need."
Honored for their commitment to New York's most vulnerable residents were Samaritan Daytop Village's immediate past President & CEO Tino Hernandez; Executive Director of the United War Veterans Council (UWVC) Mark Otto; and Vice President of OneGroup-Benefits Advisory Service Sher Sparano.
Tino Hernandez served as President & CEO of Samaritan Daytop Village from 2008-2018. He transformed the agency from an addiction treatment provider with seven locations into one of New York State's largest and most respected non-profit organizations with nearly 60 facilities throughout New York State.
As Executive Director of the United War Veterans Council, Mark Otto produces the City's annual Veterans Day Parade – the country's largest. Mark and his team offer free health and wellness programs to thousands of veterans, including those at Samaritan Daytop Village, who suffer with post-traumatic stress syndrome and other challenges.
A tireless supporter of Samaritan Daytop Village, Sher Sparano was honored for her 20-year-long commitment to the organization and for her work on the agency's annual holiday toy drive benefiting the 1,300 children residing in Samaritan Daytop Village's facilities.
Netburn added, "Samaritan Daytop Village is deeply indebted to our honorees, Tino, Mark and Sher for their commitment, leadership, and compassion. We applaud and thank them for their unparalleled contributions. They have helped make Samaritan Daytop Village the place where good lives."
Contributing to the success of the Gala were the following sponsors:
###
About Samaritan Daytop Village: For more than 50 years, Samaritan Daytop Village has been improving the quality of life for New Yorkers facing adversity. We are nationally-recognized for our work in treatment for substance use disorder, specialized services for veterans, and services for homeless individuals and families. Our continuum of services includes health care, mental health care, addiction treatment, recovery services, transitional and permanent housing assistance, and services for seniors. Annually, Samaritan Village serves over 33,000 people at more than 50 facilities throughout New York City, Long Island and upstate New York.
Samaritan Daytop Foundation raises funds needed to further the lifesaving and life-changing work of Samaritan Daytop Village.