FAQs

You have questions. We have answers
Please click on the header to review answers to frequently asked questions.
Which services at Samaritan Daytop Village can help me with my addiction to drugs and alcohol or mental health disorder?
Samaritan Daytop Village provides treatment for substance use and mental health disorders. Based on your clinical needs, we provide treatment in Outpatient or Residential Treatment Programs, as well as specialized Veterans Programs. We also provide Medically-Assisted Treatment and Mental Health Treatment. All of our treatment programs provide substance use and mental health counseling in individual or group sessions, vocational rehabilitation, housing assistance, and medical services.
How do I enter treatment for substance use disorder at Samaritan Daytop Village?
You can call or walk into any of our Outpatient Clinics or contact Central Admissions by phone or online. You will first be assessed and then scheduled for an in-person, intake appointment.

We have four ways to contact our Admissions team.
Speak with an Admissions Specialist through our help line at (855) 322-4357 (HELP).
Submit your admissions request virtually through our Online Admissions form at samaritanvillage.org/admissions or click the "Online Admissions" button below.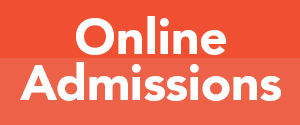 Email. Send a message with any questions or requests for info to admissions@samaritanvillage.org. An Admissions Specialist will follow up to schedule an assessment.
In Person. Visit one of our Admissions locations to request an assessment or schedule an in-person appointment, Monday-Friday, 8 a.m.-5 p.m.
Central Admissions, The Richard Pruss Wellness Center, 362 East 148th Street, Bronx, NY 10455
Van Wyck Admissions, 88-83 Van Wyck Expressway State Road East, Jamaica, NY 11435
Note: At this time, we cannot guarantee same-day in-take appointments.
Where are your residential program Admissions offices located?
We have three Admissions locations – two of which are available for in-person appointments. If you drop in at one of the centers, you will be asked to make an appointment, Monday-Friday, 8 a.m.-5 p.m.
Central Admissions, The Richard Pruss Wellness Center, 362 East 148th Street, Bronx, NY 10455
Van Wyck Admissions, 88-83 Van Wyck Expressway State Road East, Jamaica, NY 11435
Cape Road Admissions, 767 Cape Road, Ellenville, NY 12428
Can I get admitted to a Samaritan Daytop Village residential treatment program on the weekend?
We have Admissions Specialists available to talk with you after business hours and during the weekends. Call our HELP line at (855) 322-4357 for an on-the-phone assessment. Before entering treatment, you will still need to be scheduled for an in-person intake appointment during business hours.
You can be admitted to any of our outpatient clinics Monday-Saturday.
Can I choose where I receive my treatment?
To place you into one of our Residential, Outpatient, Mental Health, or Medication-Assisted Programs, our Admissions Team consults with you, our medical staff, and Program Directors to match your clinical needs with the services offered at an appropriate program. For Residential Treatment Programs, we contact our programs directly to determine bed availability and place you in a program. We can also arrange to have a Samaritan Daytop Village driver transport you to the program. If the Admissions Specialist recommends you for Outpatient treatment, you can call the nearest program directly.
Do you provide medication-assisted treatment?
Yes, we administer medication-assisted treatment (MAT) with guidance by our medical staff and in consultation with the client. We also have programs that dispense methadone and Suboxone during business hours. The Admissions Specialist, in consultation with you and our medical team, will inform you if MAT is an appropriate treatment option.
How much does treatment cost?
When you enter treatment, you will meet with a Benefits Specialist who will work with you on payment options. If you do not have healthcare benefits, the Benefits Specialist will you apply for public assistance to cover the cost of treatment. If you receive other benefit payments, your health insurance will be charged the same rate as clients on public assistance.
I'm a veteran seeking treatment but have a dishonorable discharge. Am I eligible for a veteran-focused treatment program?
Yes, Samaritan Daytop Village accepts all veterans, regardless of discharge status, into its Veterans Programs. In fact, our Veterans Program will work with the military to upgrade your discharge status and help you gain military benefits.
I am homeless. Do I need to find a shelter while in treatment?
If you are placed in a residential treatment facility, you will be residing at that program for the duration of your treatment. Throughout your time with us, we will work to connect you with a specialist in housing as well as job training and vocational specialists to help you find employment and supportive, low-cost housing options.
How can my family contact me while I am in residential treatment?
Your assigned Case Manager will let your family members know how they can contact you while you are in treatment. When they contact your Case Manager, they will need to provide their full name, your name, and contact info along with the name of the treatment program you are in. If you are interested in doing the aforementioned, please prepare to sign the necessary consent forms.
Are there any documents I should bring with me to the in-take appointment?
For your appointment with Admissions, bring at least two types of identification (such as a Social Security card, driver's license or birth certificate), your healthcare insurance info, and your latest PPD test result for tuberculosis. If you are missing any of these documents, please let us know when scheduling your appointment with us.
Should I bring extra clothing with me to the Admissions appointment?
If you anticipate placement into a Residential Treatment or Veterans Program, we recommend you bring a week's worth of weather-appropriate clothing.
Can I bring money with me into residential treatment?
We ask that you refrain from bringing cash over $20 to your Admissions appointment. If you are assessed for placement in a Residential Treatment or Veterans Program facility, you will not be allowed to bring more than that amount with you.
Will I need to bring my medication with me if I am admitted into a residential program?
If self-referred and anticipate placement in a residential setting, please report to the Admissions appointment with at least 1-2 weeks' worth of medication with you. We cannot accept loose pills, medicine stored in pill counters, or medications outside of their original packaging. The medical staff will supply your physician-prescribed medication for the rest of your stay during treatment. For referents, please send the client's prescription information to ChemRx. The Admissions staff will provide contact information.
Does Samaritan Daytop Village offer outpatient treatment services?
We have nine Outpatient Treatment Programs:
Bronx
Brooklyn
Manhattan
Queens
Staten Island
Beyond NYC
Rockland County

Suffolk County
I work during the day. Can I attend outpatient services in the evening?
Yes, we offer evening hours from 6 p.m. - 9 p.m. Our staff will work with you on a schedule to fit your needs.
What kind of insurance do you accept?
We accept Medicaid. We will work with you on a sliding scale payment plan to accommodate your needs.
What services are available in Outpatient Treatment?
We provide: Individual and Group Counseling; Social Work Services; DWI/DUI Services, Co-Occuring Disorder Therapy; Anger and Stress Management; Cognitive Self-Change and Behavior Therapy, Problem Solving and Pro-Social groups; Parenting Groups designed to support parents in recovery; Health Education; Gender Based Recovery Groups; Trauma Focused Groups; On-Site child Care; Adolescent Programs; Aftercare; HIV Rapid Testing (Jamaica); Motivational Interviewing; and Vocational and Educational Assistance.
Do you provide child care?
We provide a safe space for children while parents are engaged in treatment services.
Who can I talk to about admissions?
For more information, contact your local Samaritan Daytop Village Outpatient Treatment Program directly.
Placement into intensive residential treatment for substance use is determined by matching a client's clinical needs with the services offered at each site as well as bed availability.
How long is residential treatment?
The length of intensive residential treatment is determined by a number of variables that is decided on an individual basis between the client and staff.
Can my family visit me once I'm in a treatment program?
Family members can visit by appointment only. This typically is set up by your assigned case manager in conjunction with your treatment plan.
What should I bring with me while I'm in residential treatment?
The items you will need at admission are no more than three sets of change of clothing and legally accepted personal identification (e.g., Social Security card, driver's license, birth certificate).
Can I keep my job when I come into treatment?
Providing your employer allows you a leave of absence, a client may be able to work once they are stabilized in treatment and can demonstrate the ability to manage activities of daily living without the use of drugs and/or alcohol. This is decided on an individual basis between the client and staff.
Are Samaritan Daytop Village's treatment programs co-ed, serving both men and women?
While Samaritan Daytop Village does offer some gender specific services most of our residential and outpatient programs are co-ed in nature.
What are the bedrooms like in your residential treatment facilities?
While this varies from facility to facility, most of our bedrooms are set up in a college dorm fashion with a bed, closet and dresser.
How soon can I go home for a visit?
Samaritan Daytop Village recognizes the importance of family involvement and will arrange visits as quickly as we can get someone stabilized in treatment.
Can I have a cell phone or other electronics while I'm in treatment?
You will be eligible to have a cell phone when you are job seeking or working. Other electronic devices are permitted at certain intervals within the treatment process.
Can I have money while I'm in treatment?
You can have a limited amount of money in your possession while in treatment. Please note that when you arrive for admission you should not bring more than $20.
Can I go to school while I am in treatment?
Vocational and educational opportunities are available. Every resident in our treatment programs will have an assigned vocational counselor who will work with you to develop an individualized plan to meet your needs.
Who can I talk to about admissions?
For more information on all of Samaritan Daytop Village's treatment programs for drug and alcohol use, you can e-mail our Admissions Department or call Admissions at (718) 657-6195 or (855) 322-4357 (HELP).
What is methadone?
Methadone is a drug commonly used to treat opiate addiction and relieve pain. Methadone is not intended to treat addictions to other drugs such as alcohol, cocaine, marijuana or other non-opioid drugs.
Methadone is a long-acting, synthetic opiate that is administered orally. When taken as prescribed and at the proper dosage, methadone blocks the effects of illicit opiate use and will decrease opiate craving. Patients who are stabilized on adequate dosages of methadone can function normally. Benefits of treatment include:
Reduced high-risk behaviors that cause the spread of HIV/AIDS and other STDs
Decreased use of heroin and other opiates
Providing a major stabilizing force for those addicted and their families
Cost-effective care for patients and our communities
Available in the U.S. since 1947, methadone can be taken as a tablet or oral solution. Methadone blocks the receptors in the brain that are affected by opiates such as heroin and prescription drugs, enabling users to gradually detox from opiates without experiencing painful withdrawal symptoms.
How does methadone work?
When individuals start using opiates, their brains require a constant supply of the drug to occupy the receptors in the brain. Methadone occupies these receptors, blocking the high opiates provide and making the user feel more stable.
Methadone reduces the drug cravings and harsh withdrawal symptoms that often lead to relapse without creating the sense of euphoria associated with morphine, heroin and other opiates. Methadone's effects last between 24 and 36 hours, meaning that most patients benefit from one daily dose.
Is methadone safe?
When taken as prescribed, long-term administration of methadone has a long history of safe use. According to the U.S. Office of National Drug Control Policy, methadone is "a rigorously well-tested medication that is safe and efficacious for the treatment of narcotic withdrawal and dependence."
Other important facts to know about the safety of methadone are:
Methadone is a legal medication that is produced by licensed pharmaceutical companies and strictly monitored using quality control standards.


Methadone is administered under the supervision of a physician, following strict guidelines.


Methadone does not impair mental functioning and is not sedating or intoxicating.


Patients on methadone are able to work, drive, feel pain and normal emotional reactions, and go about their ordinary activities.


Patients with conditions such as HIV/AIDS, hypertension, diabetes, pneumonia, cardiac conditions, cancers, psychiatric disorders, etc., can usually be treated effectively.
With proper stabilization, sexual function normalizes for both men and women, and women can conceive and have normal pregnancies and deliveries. Because methadone crosses the placental barrier, babies born to those receiving treatment may at first be physically dependent on methadone and will need to be weaned.
Is methadone effective?
Methadone has been used for more than 30 years as an effective treatment for opioid addiction. Decades of scientific research have demonstrated methadone's effectiveness. For example, a 1994 study found that "rates of illegal drug use, criminal activity, and hospitalization were lower for [methadone maintenance] patients than for addicts in any other type of drug treatment program." The National Institute on Drug Abuse reports that weekly heroin use decreased by 69 percent among outpatient methadone maintenance patients.
What side effects will I experience if I begin taking methadone?
Studies show that there are no serious side effects associated with the medically supervised use of methadone. Some people have reported minor issues such as constipation, water retention, drowsiness, skin rash, excessive sweating and changes in libido. But in the majority of cases, these symptoms subside once the individual finds the proper dosage for their individual needs.
In addition to being safe and effective, methadone treatment is one of the most affordable options available to opiate addicts. When used as prescribed, methadone has been proven to relieve withdrawal symptoms, reduce opiate cravings, and return chemical and emotional balance. By enhancing the individual's ability to function, methadone treatment improves the user's relationships, career and overall stability.
Am I just substituting one type of addiction for another?
Methadone has very different physical effects than heroin, morphine and other opiate drugs. It is not a drug substitute, but rather a medication used in an approved course of treatment to overcome opiate addiction. Methadone also helps patients reduce typical drug-seeking behaviors associated with opiate use, such as unsuccessful efforts to stop using, forsaking obligations to get more drugs and using in spite of negative consequences.
Some experts compare methadone treatment to the use of insulin for individuals with diabetes. The diabetic individual is "dependent" upon insulin, but they are effectively managing a chronic disease using a prescribed and carefully monitored medication.
Will methadone show up on a drug test?
Methadone will not result in a positive test for opiates such as morphine or heroin. The only way for a company or other organization to detect methadone is to test for it specifically, which is not a common practice.
People who are participating in approved methadone maintenance programs are not abusing an illegal drug. In fact, methadone patients are covered under the Americans with Disabilities Act.
Will taking methadone affect my ability to drive a car?
The law does not prohibit methadone patients from operating motor vehicles or other forms of machinery. When taken as prescribed, methadone does not produce sedation or intoxication.
How long will I need to take methadone?
The length of a methadone maintenance treatment program depends on a number of personal factors. Many patients remain in treatment for many months, and some continue to use methadone indefinitely (as with many chronic medical conditions).
While methadone can safely be taken for months and even years, safe withdrawal from methadone is possible. As with any type of long-term medication regimen, ending methadone use must be done slowly, carefully and with supervision.
Why seek treatment?
The impetus to stop addictive behavior and seek treatment may be exhaustion and 'burnout' from such a harsh and demanding lifestyle or it may arise from fear of the dangers of street life or serious illness.
The catalyst may be pressure from family, friends, employers, the legal system or it can be the result of unsuccessful personal attempts to stop using. Opiate-dependent individuals seek professional help to find support for change, to handle life stress, to break unhealthy connections, to regain a sense of stability, and to repair health and social problems.
How does methadone treatment work?
Methadone or Opioid Treatment Programs are staffed by professionals with extensive medical, behavioral and administrative expertise. Patients receive individually prescribed medication from a licensed and certified medical staff member, access medical and social services, meet with a primary counselor and receive individual counseling or participate in our evidenced based groups.
Who is eligible for treatment?
Admission to an OTP is open to anyone who is/was addicted to heroin or any other opiate for at least two years if between the ages of 18-21, or for at least one year if over 21.
Our programs have slightly different admission criteria so contact us more information. Applicants whose medical or psychiatric needs are beyond the scope of what we offer are referred to a more appropriate program.
Does methadone treatment impair mental function?
There are no adverse effects on intelligence, mental capacity or employability with methadone. Our patients are lawyers, engineers, assistants, truck or taxi drivers, roofers, gardeners, teachers, salespersons, architects, computer programmers, etc.
What other medications may be useful in the treatment of opiate addiction?
Suboxone (buprenorphine and naloxone) was approved in 2002 by the FDA for the treatment of opioid dependence and qualified under the Drug Addiction Treatment Act of 2000 for private, office-based treatment and medication-assisted programs.
What is naltrexone?
Naltrexone, a non-addicting, long-acting narcotic was approved by the FDA in 1985 for the treatment of opioid dependence. It is effective from 1-3 days depending on dosage level and blocks the euphoric effects of heroin and other opiates. Research has demonstrated that naltrexone may be most helpful in preventing opiate relapse.
How are opioid treatment programs regulated and monitored?
Methadone treatment is the most monitored and regulated medical treatment in the U.S. The state regulatory agency that monitors treatment programs through on-site program reviews is the Office of Alcoholism and Substance Abuse Services (OASAS). Federal oversight and guidance is done through SAMHSA. Programs receive their narcotic license from the U.S. Drug Enforcement Administration. Accreditation is done through JCAHO or CARF.
You may call the Opioid Treatment Program near you to learn more:
Mott Haven Opioid Treatment Program
The Richard Pruss Wellness Center
510 Courtlandt Ave., 2nd Floor
Bronx, NY 10451
(718) 292-4640
Contacts:
Program Director Saby Guzman
Medical Director Jean Denis, MD
Bronx Opioid Treatment Program
250 Grand Concourse
Bronx, NY 10451
(718) 292-4455
Contacts:
Program Director Lucy Miroquesada
Medical Director Philome Garcia, MD
How do I apply for shelter or family transitional housing in New York City?
The New York City Department of Homeless Services (DHS) tailors services to various populations of unhoused New Yorkers. Before any client can enter a shelter, they must first apply at a DHS intake center designated for his or her family composition. Families with children, adult families, and single adults should apply at the locations listed below:
Families with Children
Prevention Assistance and Temporary Housing (PATH)
151 E. 151st Street
Bronx, NY 10451

Adult Families
Adult Family Intake Center (AFIC)
400-430 E. 30th Street
New York, NY 10016

Single Adult Men
30th Street Intake Center
400-430 E. 30th Street
New York, NY 10016

Single Adult Women
HELP Women's Shelter
116 Williams Avenue
Brooklyn, NY 11217
OR
Franklin Shelter
1122 Franklin Avenue
Bronx, NY 10456
How does the application process work for families who are seeking temporary housing (shelter) services?
Families with children seeking shelter must apply at the Prevention Assistance & Temporary Housing (PATH) Family Intake Center in the Bronx. There, they will first be interviewed by a Human Resources Administration (HRA) caseworker who will ask questions about their living situation and explain the services that may help them avoid shelter altogether, including family mediation, anti-eviction legal services, out-of-city relocation assistance, Family Eviction Prevention Supplement (FEPS), or a one-shot deal through HRA.
If it is determined that these services do not apply to a family's specific circumstances, they will be interviewed by a family worker to determine their eligibility. Families may be assigned a conditional placement while DHS investigates alternative housing options besides shelter. Conditional placements may last for up to 10 days, while field specialists visit the homes of family, friends, and people with whom the family resided to verify information provided during the interview. Out of this investigation, families are determined eligible or ineligible for shelter, based on whether they have fully completed the application and have no other place to go.
Every household has a right to a legal conference at PATH if they are found ineligible and disagree with the decision. In addition, they have 60 days after being found ineligible to request a Fair Hearing from New York State. DHS' findings of eligibility have been upheld 98 percent at these hearings.
Again, the eligibility process is designed to ensure that resources are being preserved for those truly in need, and that families with housing alternatives can remain stably housed in the community. While shelter is a valuable resource to those in need, it should never be considered a home.
Why does DHS no longer offer housing subsidies to clients in shelter?
The Advantage rental assistance program was a short-term City-issued rental subsidy that helped clients transition from temporary emergency shelter into permanent housing. In April 2011, the City stopped signing new leases through the program after the State withdrew funding for Advantage. With no other rental subsidies in the pipeline, the best path back to self-sufficiency remains employment and work supports.
In addition, the federal government stopped issuing new Section 8 vouchers several years ago. While current Section 8 holders have not been affected, no new vouchers are available.
If you are a household affected by the elimination of Advantage, please consider attending a Homebase information session that can provide you with assistance and advice.
Is there any assistance available for people who are experiencing homelessness in New York City, but have housing options available in other locales?
Yes. Through Project Reconnect, DHS provides one-way travel assistance by train, bus, or airline to clients who are experiencing homelessness in New York, and who have housing options or employment opportunities available to them in other cities (domestic or international). The program is voluntary and often can help families or individuals return to their hometowns, where they have pre-established networks of support.
What are the senior center's hours?
The Woodside Senior Center is open Monday through Friday, 7:45 a.m. until 3:45 p.m. Breakfast is from 8:30 a.m. until 9:30 a.m. Lunch is from 12 - 1 p.m.
How do I become a member of the Woodside Senior Center?
You must be sixty or over. Bring a utility bill and a picture ID to the center. There is no membership fee.
Does the center have a Social Worker?
No, Woodside Senior Center does not have a Social Worker. However, we can refer you to other Senior Centers that have Social Workers. Woodside does provide Case Assistance whereby our staff can assist seniors complete out applications for benefits such as Food Stamps, explain medical bills that they don't understand, assist with bills, etc.
Do you offer computer classes?
Yes, Woodside Senior Center offers computer classes. Volunteers provide instruction in basic computer skills, how to set up an e-mail, send photos, and more.
Do you have transportation?
We do not pick people up but we can assist you with transportation. We use our van for short trips.
What kind of activities do you have at the center?
We have a full range of activities including: computer classes; arts and crafts such as crochet, needlepoint and painting; Yoga; movies; and exercise. The Visiting Nurse Service comes to the center every other week and conducts blood pressure screenings.
What's for lunch?
We have a very nutritious menu certified by the NYC Department for the Aging.
How do I search and apply for a job at Samaritan Daytop Village?
You can click on the Careers tab on the Samaritan Daytop Village website to learn more about what it is like to work at our agency. From that page, you may click on a link that will take you to an external website where you can review our job openings and requirements. You will have the opportunity to apply to any available position by clicking "Apply Now".
How can I send Samaritan Daytop Village my resume?
We encourage you to apply to positions directly through our website. You may also email your resume to resumes@samaritanvillage.org or fax it to (718) 206-2399.
How long after submitting my resume can I expect to hear from Samaritan Daytop Village?
All resume submissions are stored in our resume database. Samaritan Daytop Village recruiters will have access to your profile and may contact you if your background and skill set match the position(s) you have applied for or for another current opening. Your resume will remain active in our database and will be considered for future openings matching your interests, experience and education.
Is there a way to check the status of my application online?
You will be contacted by Samaritan Daytop Village should your background and skill set match an open position. At this time, you are not able to check the status of your application online.
How can I apply for an internship with Samaritan Daytop Village?
For internship opportunities with Samaritan Daytop Village, please contact our HR team at resumes@samaritanvillage.org.
Samaritan Daytop Village
138-02 Queens Boulevard
Briarwood, NY 11435-2647
718-206-2000