A Tribute to Tino Hernandez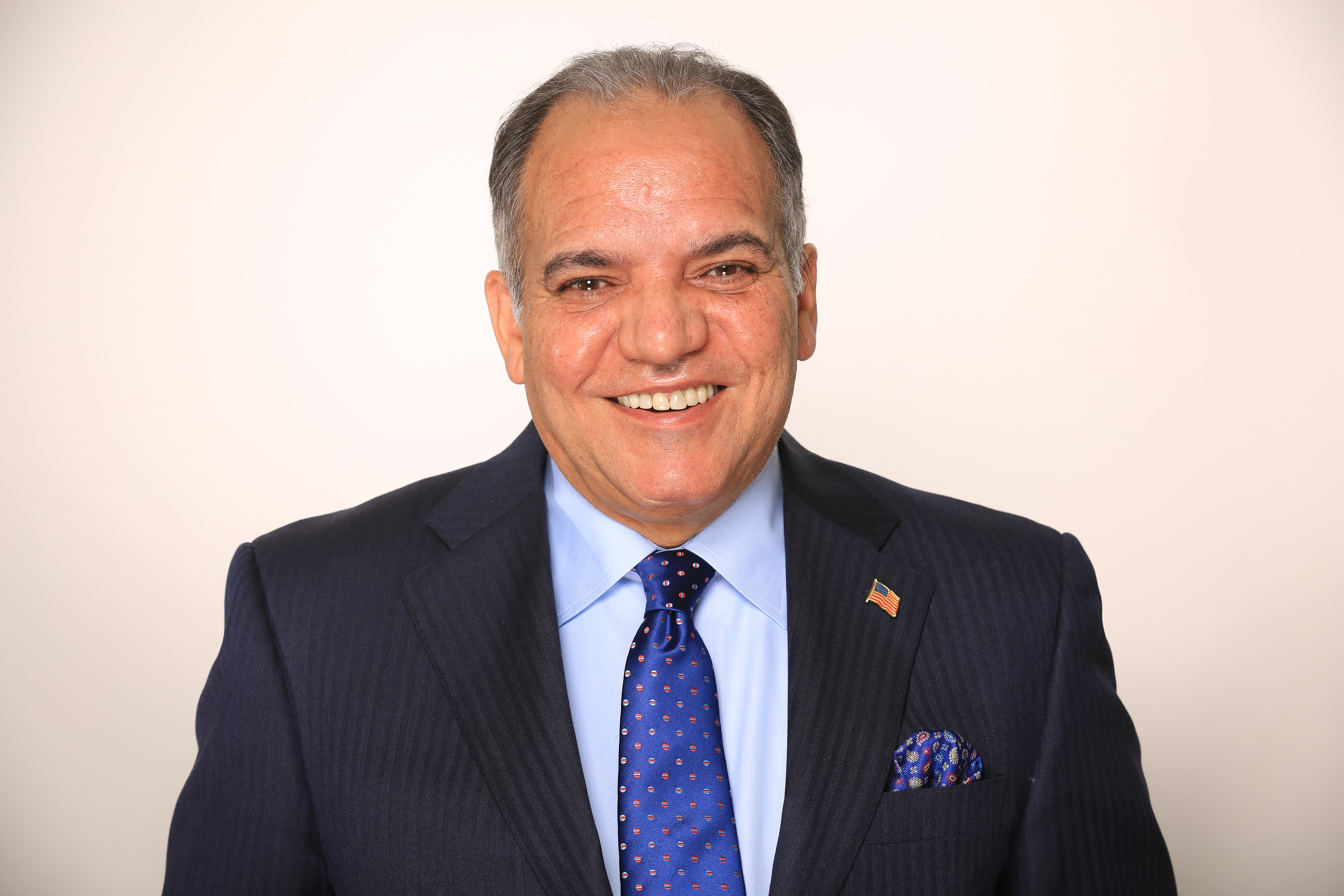 A Tribute to Our Beloved Samaritan Daytop Village
President Emeritus,Tino Hernandez,
From His Samaritan Daytop Village Family
Today, March 10, 2021, marks one year of the passing of Tino Hernandez, Samaritan Daytop Village's President Emeritus.

As we remember Tino, we find ourselves missing him more and more. He had a personal and lasting positive impact on all of us. After speaking with Tino, one always felt better, whether from the advice he offered, a meaningful story, or just from seeing him smile.


Tino considered everyone connected with Samaritan Daytop Village and its Foundation as family - including the Directors of the Boards of Samaritan Daytop Village (SDV) and Samaritan Daytop Foundation, present and former staff, and our clients.

As you walked the halls of our Briarwood headquarters, it was common to hear streams of laughter coming from one of the offices. Invariably, you would find Tino front and center amid the merriment. Whether it was an impromptu meeting or a potluck lunch, he relished any opportunity to spend time with his SDV family.

And, it was no secret that any employee would willingly jump at the chance to chat with their cherished leader. One of Tino's amazing attributes was that he made everyone feel instantly comfortable. He could relate to everyone and everyone could relate to him. He was never judgmental. People always asked Tino for help, even if it were your first time meeting him. And, miraculously and seemingly effortlessly, he always had the perfect advice. Tino gave and gave and gave.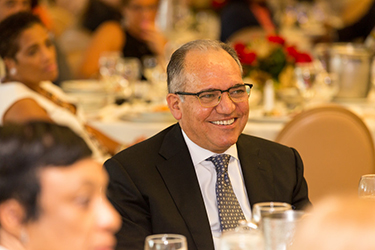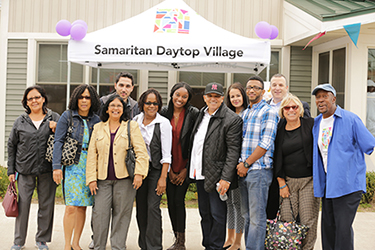 Tino's door was always open for questions or a "quick" story - and a laugh or two, and, most often, more. His employees, he often proclaimed, were like family to him. He loved the colorful cast of characters at SDV and that love was reciprocated countless times over.

Tino's love for his SDV family was matched only by his unbridled love, devotion and passion for his wife Lymaris, his children Jessica and Sonny, and his twin nieces, Angelica Maria Mena Albors and Laura Cristina Mena Albors.


Tino's compassion for our clients was endless, and he understood how our efforts would have a profound impact on their lives. For many, Tino was a mirror image of who they were, where they came from, and the heights they could soar with the right inspiration and motivation.


Even as President & CEO, Tino made it a point to talk with clients one on one. On numerous occasions, he stopped by the Veterans Programs, the Young Mothers Program, and many others. During these informal visits, he would hear clients' stories and provide inspiration. Meeting Tino was a highlight for our clients. For Tino, these were moments to be treasured. He spoke of them often and fondly; they energized him.

One year, clients at our 43rd Street Veterans Program invited Tino for a special event. The clients honored him for his commitment to them and their recovery. They cited his frequent visits, personal attention, and constant words of encouragement. At the honoree ceremony, Tino was visibly moved as one of the clients presented him with an encased and inscribed U.S. flag.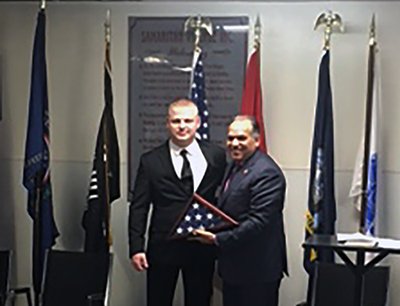 Throughout his years with the State and City, Tino's fingerprints could be found in many policies that exist today.

While Tino began his career as a counselor at a bilingual and bi-cultural halfway house for Latinos recovering from substance use disorder and was our Vice President of Clinical Services, he would spend decades working in government. He had a seat at the table during New York City and State's most pressing crises of our time including the HIV/AIDS and crack epidemics and the aftermath of 9/11. While at the Department of Health's AIDS Institute, Tino helped create policies that eventually became the prototype for the rest of the country. In fact, many considered them the model for how our state and country are battling today's opioid epidemic.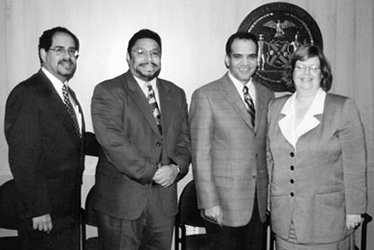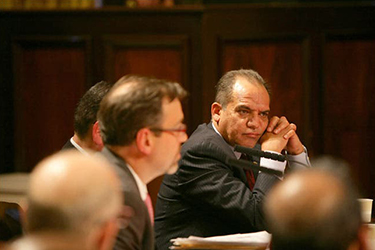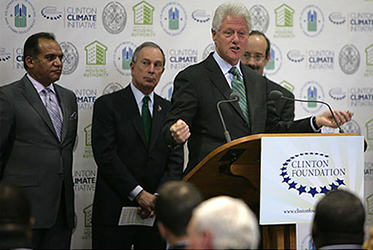 Tino earned numerous accolades and attracted many champions. And he developed a stellar reputation for his insightful assessments and impactful decisions. After spending seven years as the second longest serving Chairman of the New York City Housing Authority, Tino returned to SDV as its new leader. It can be said that his entire career had prepared him for that specific moment in our agency's history.


The enormity of having someone like Tino leading our agency cannot be overstated. He brought with him unparalleled experience and a community and social services network unlike any other.

Tino led Samaritan Daytop Village as President & CEO from 2008-2018. During his tenure, he reimagined the agency from "just drug treatment" to an all-embracing service for New Yorkers facing adversity with a laser focus on empowering our clients and supporting our staff.

He recognized we could and should expand our portfolio of services. Combining unique vision, strategic planning, and implementation skills, Tino expanded SDV exponentially from five locations to more than 50 and created shelters and housing for homeless men, women, and children. Mergers, including with Veritas and Daytop Village, further widened the agency's net of treatment services.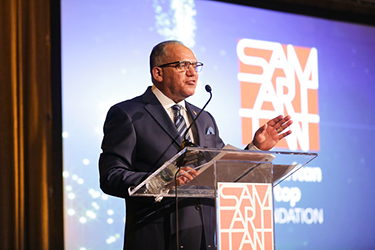 Because of Tino Hernandez, Samaritan Daytop Village stands tall as one of New York's leading nonprofits and a go-to resource for City and State government agencies, other service providers, community organizations, and countless individuals in need across 10 counties.


Tino's lifework will be felt for generations.

There are so many moments we cherish from our years with Tino, as a friend, mentor, and, yes, a family member. We continue to honor him through our work and ongoing commitment to New Yorkers in need. Today, on the first anniversary of his passing, we leave our doors, hearts and minds open to be filled by memories of Tino so that we can build upon his legacy of helping others.
---
Tino Hernandez has touched the lives of countless individuals. We encourage you to read the tribute from Tino's family and the poem from VP of Recovery Services Roy Kearse: "Tino the Superstar."
Send your written tributes, photos, videos or favorite anecdotes of Tino to tinohernandezmemorial@gmail.com.