New Wellness Center Opening This Fall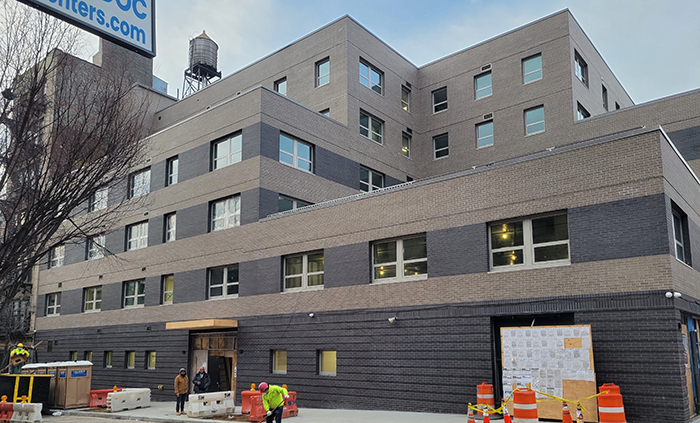 In the Fall of 2021, a "hub for health and wellness" will open its doors in the Mott Haven section of the Bronx. The Richard Pruss Wellness Center will be an historic first for the neighborhood - and Samaritan Daytop Village. More than 6,000 people in the medically underserved community will have access to a team of behavioral and primary health care professionals.
Using a holistic approach to care, staff at the Wellness Center will tend to both the patient's mental and physical health needs. Services at the brand-new facility will include:.
Treatment for substance use disorder
Medication-assisted treatment
Mental health treatment and counseling
Care coordination for chronic or severe medical conditions
Peer-assisted recovery support
Admissions for Samaritan Daytop Village's programs
Primary health care clinic
Five programs currently located in Mott Haven will move into the finished building:
Keeping these programs in the South Bronx means 180 jobs will stay in the neighborhood.
Additionally, Samaritan Daytop Village's central Admissions team will be moved to the location. Admissions is the starting point for all clients entering our Residential and Outpatient Treatment Programs and can be reached by calling (855) 322-4357 (HELP).
About Richard Pruss
The Center is named in honor of the late Richard Pruss, President Emeritus and former Board Chair of Samaritan Daytop Village, who passed away in 2018. Pruss spent his entire career with the agency – starting as a volunteer and rising to take the reins as the agency's first CEO.
His pioneering work helped generations of New Yorkers confront their addiction and find the road to recovery. Among his many accomplishments, Pruss guided the agency as one of the first providers to introduce primary healthcare services during treatment for substance use disorder.
Mitchell Netburn, President & CEO of Samaritan Daytop Village, stated, "The Center is a fitting tribute to the legacy of Richard Pruss, a visionary and fierce advocate for people in recovery, who dedicated his career and life's work to the behavioral health field."
If you would like to make a donation to support The Richard Pruss Wellness Center, contact our Development Department by email or make a donation online.